Here are the books that I have read and enjoyed in 2016 – some for review, some for research purposes, and most for pleasure. I can't claim to have finished every single one, and suspect I am missing a number of anthologies and poetry collections that I have dipped into along the way (and have had to rather a lot of editing of my own work), but would recommend just about any of them.
And forthcoming:
My next novel The Gallows Pole will be published spring 2017.
A sequel to Turning Blue will be published late 2017.
And I'll soon be announcing exciting news about both a non-fiction book that will be published in 2018, and some of my work that will be coming out in translation. Busy times.
All the best for the coming year.
Sir Orfeo by Anonymous (above)
In Real Life by Chris Killen
Autobiography by Noel Coward
A Shepherd's Life by WH Hudson
Point Doom by Dan Fante
Welcome to Scarfolk by Richard Littler
The Death of A Beekeper by Lars Gustafson
A Whole Life by Robert Seethaler
Scorper by Rob Magnuson Smith
The Stone Book Quartet by Alan Garner
Superabundance by Heinz Helle
Body by Harry Crews
Wild Life by Liam Brown
The Sunlight Pilgrims by Jenni Fagan
Beast by Paul Kingsnorth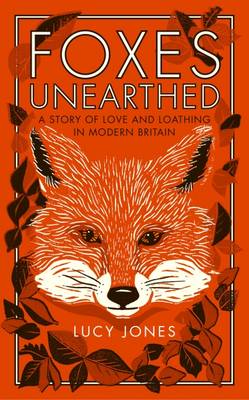 Foxes Unearthed by Lucy Jones
Sounds Good: 101 Poems to Be Heard edited by Christopher Reid
Best And Edwards by Gordon Burn
Citizen by Claudia Rankine
The Fighting Irish: Ireland's Role in World Boxing History by Patrick Myler
The Essex Serpent by Sarah Perry
First Light (Alan Garner Anthology) by various
The Arrival Of Missives by Aliya Whiteley
The Mansio: New Writing Inspired by Hadrian's Wall by various
The Last English Poachers by Bob & Brian Tovey
Reflections On A Marine Venus by Lawrence Durrell
The Bastard Brother by Mick Guffan
Reasons To Stay Alive by Matt Haig
Werewolf by Steve Ely
The Hepatitis Bath-Tub & Other Stories by NOFX & Jeff Alulis
Naples '44 by Norman Lewis
Physical by Andrew McMillan
Release The Bats: Writing Your Way Out Of It by DBC Pierre
My Back to Nature by George Shaw
Content Provider: Short Prose Pieces 2011-2016 by Stewart Lee
Resistance: The Underground War Against the Normans by Peter Rex
Hotel du Lac by Anita Brookner
Shock & Awe: Glam Rock and Its Legacy by Simon Reynolds
The Glue Ponys by Chris Wilson
60 Degrees North by Malachy Tallack
Young Skins by Colin Barrett
Wessex Tales by Thomas Hardy
Love And Other Wounds by Jordan Harper
Black Teeth And A Brilliant Smile by Adelle Stripe
Summer edited by Melissa Harrison
Porcelain by Moby
Best of Neighbours by Glyn Hughes
Eileen by Ottessa Moshfegh
Haunts Of The Black Masseur by Charles Sprawson
Millstone Grit by Glyn Hughes
Ted Hughes: The Unauthorised Life by Jonathan Bate
Strange Labyrinth: Outlaws, Poets, Mystics…in London's Great Forest by Will Ashon
Author! Author!: Society Of Authors anthology by various
No Map Could Show Them by Helen Mort
His Bloody Project by Graeme Macrae Burnett
The West Yorkshire Moors by Christopher Goddard
Rogues And Running Dogs by Brian Plummer
All That Man is by David Szalay
Good Morning, Midnight by Jean Rhys
The Good Immigrant by various
Lonely Boy by Steve Jones
Eulogy For Nigger & Other Essays by David Bradley and others
Reliquiae anthology by various
Weird Calderdale by Paul Weatherhead
Fell by Jenn Ashworth
Waymarking by Dominic Cooper
Oor Wullie annual