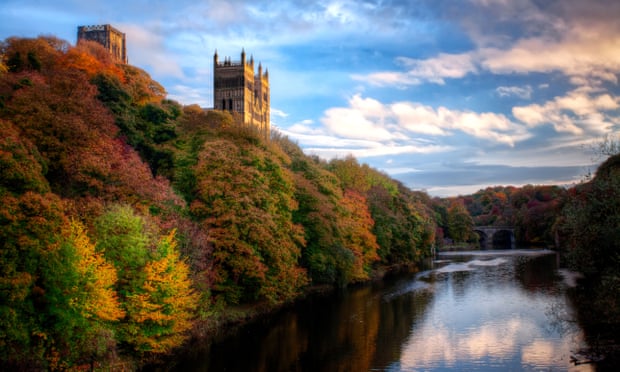 Mention Durham and people will inevitably think of two things: the ancient city with its stunning Norman architecture, the cathedral and university, or the coal-mining industry that flourished further out in colliery communities before being asphyxiated following the miners' strike of 1984-85.
When discussing the north-east few ever remark on the suburbs, yet it was here, halfway between these two worlds, that my outlook was shaped.
Belmont is a series of postwar housing estates built on an old Durham parish for young professionals looking to start families – people like my parents, who moved there in 1967 and have stayed ever since. Serving a population of less than 10,000 were bus routes into the city in one direction and Sunderland in the other, a shopping precinct, library and the A1(M) motorway to take residents to Edinburgh, London and St Tropez if they kept driving. It was famous for one thing: in a house on Broomside Lane belonging to a local scrap dealer made good that Michael Caine uttered the immortal words: "You're a big man, but you're in bad shape," before slapping Alf Roberts in the seminal crime film Get Carter (1971)…
Read the full article here.