Benjamin Myers' short stories and poems have appeared in numerous print anthologies, chapbooks, magazines, pamphlets and websites from 1999 to present day. He has also worked on a number of collaborations or contributed forewords, essays, sleevenotes etc to other publications and releases. Here are a selection of them.
The Whip Hand  **SOLD OUT**
Tangerine Press, 2018. Chapbook.
Original short story. 55 numbered / signed copies, handsewn and printed by Tangerine Press of Tooting, London.
These Northern Types
Split, 2018. Hardbook book / exhibition.
17 separate books in a hard black box with black foil and dye-cut slit, designed and published by Leeds design agency Split. Features written contributions from writers and artists, including Ben's musical/memoir essay 'Beautiful Wild Noises'. The works were exhibited in Leeds in 2018. Buy it here.
The Clash On The Clash
Chicago Reviews Press. 2017. Ed. Sean Egan.
Features an interview by Ben Myers with Paul Simonon. Other contributors include Mark Perry, Kris Needs, Nick Kent, Charles Sharr Murray, Lenny Kaye, Paolo Hewitt
The Psychedelic Furs – 'Pretty In Pink'
Futurismo, 2017
Double seven-inch pink vinyl reissue. Sleeve-notes by Benjamin Myers. Buy it here.
Winterfylleth – The Dark Hereafter
Spinefarm Records, 2016.
Features a 13 minute-long track entitled 'Green Cathedral' inspired by the theme of the same name that recurs in Ben's writing. The UK black metal band's album also features sleeve-notes by Ben about the idea of the 'Green Cathedral' as an ecological philosophy.
More on Winterfylleth here.
Funhouse. Issue #2
Funhouse Press, 2016.
A magazine of fiction, poetry and illustrations that features Ben's story 'Do Not Feed The Lions', inspired by "a visit to former safari park in the north-east of England, rock music, country estates, ghost lions and morphine."
Buy a copy here.
Autumn: An Anthology For The Changing Seasons
Elliot & Thompson, 2016. Ed. Melissa Harrison.
"In prose and poetry from across the British Isles, Autumn captures both the exhilaration and the melancholy of this turning point in the year." Published in collabroation with The Wildlife Trust it deatures original writing by Horatio Clare, Amy Liptrot, extracts from the work of Ted Hughes, Helen Macdonald, Dylan Thomas, Percy Shelley, Thomas Hardy, Gerald Manley Hopkins, Nan Shepherd etc. and an extract from Myers' forthcoming novel The Gallows Pole (published 2017). Buy a copy here.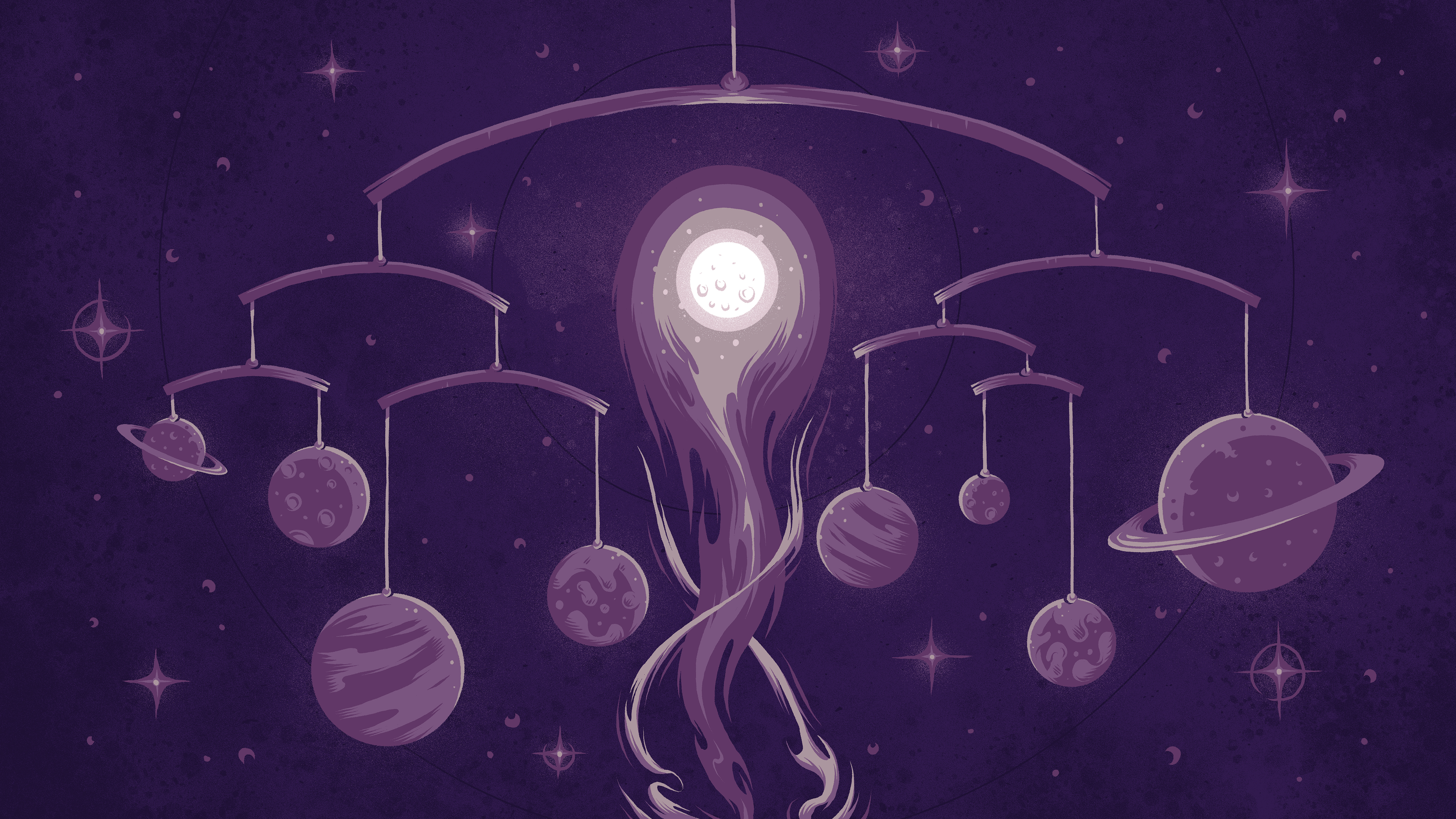 The Boy Who Was Born Under A Comet 
Somesuch Stories, 2016.
Short story published as the 100th edition for Somesuch. This story was begun circa 2005 and re-written many times over the intervening decade. The story can be read here.
The Sound Of Drowning
2016. Anthology of collaborative comic strips from the cult writer/artist Paul O' Connell, with a Foreword by Ben.
The Sound of Drowning brings together the very best of the iconoclastic cult comic series into one deliciously dark, glossy and fantastically wrong 228 page retrospective collection. Cherry picking highlights and fan favourites from the comic's 15 year history and with a foreword by award winning author Benjamin Myers , this is 'The Sound of Drowning: The Directors Cut'…
The Mansio
The Mansio Project/Hexham Literature Festival, 2016
The Mansio – New Writing Inspired by Hadrian's Wall features Ben's story 'The Bloody Bell', written on location in December 2015, and also available as audio presentation and film clip featuring a reading on the moorlands of the Borders.
"Eight renowned authors and poets have been commissioned to write about what this ancient border country means to them.  Their work is available in audio visuals displays in the Mansio – a 'place of rest' for visitors, a touring tea-house where you can experience contemporary art, literature and video.
Roman mansions were the official stopping places that were found on the newly established Roman roads. This contemporary Mansio is presented by Hexham Book Festival and Arts & Heritage in a collaborative partnership.
Other authors include David Almond, Colette Bryce, Kathleen Jamie, Hollie McNish, Daljit Nagra, Lemn Sissay and Malachy Tallack. Available to purchase in The Masio or for £5 from info@hexhambookfestival.co.uk."
3:AM Magazine
June, 2016
Features the poem 'An Elegy For England', written and published the day after the UK voted to leave the EU.
Read it here.
Somesuch Stories Vol 1
Somesuch, 2016.
"Somesuch is a film production company founded in 2009. Somesuch has ventured into publishing short stories along with the creation of a new digital platform showcasing contemporary writers."
Somesuch Stories Vol. I is a book of essays and short fiction that explore culture, nature, sex and society and features contributions from writers such as Amy Liptrot and Heidi James. Features the story 'The Museum Of Extinct Animals'.
The Letters Page: A Literary Journal in Letters
Issue 7: Winter 2015. Ed. Jon McGregor.
Print and downloadable anthology of letters run by the School Of English, University Of Nottingham. Features a letter concerning 'Alan The Postman'.
More information here.
Rough Trade Shops Heavenly 25
Heavenly Recordings / Rough Trade, 205.
Compilation album to celebrate 25 years of Heavenly Recordings. Sleevenotes by Ben. Artists include King Gizzard & The Lizard Wizard, Mark Lanegan,Hooton Tennis Club, Duke Garwood, Stealing Sheep, Jimi Goodwin, Temples etc.
Somesuch Stories.
Summer 2015. Ed. Suze Orbach.
Features the short story The Museum Of Extinct Animals.
The story can be read here
The Dark Mountain Project
August 2015.
Features Ben's photo-poetry essay The Green Cathedral.
Turpin's Cave or Poems Very Much Marked
Tangerine Press. Part of the Sick Fly series of publications. March 2015. Ed. Michael Curran
32 page chapbook. Limited to 65 copies.
Includes the poem A Cruel Wind Blows In From The Baltic,
Also features Heathcote Williams, Heidi James, Clint Margrave, Ford Dagenham, Joan Jobe Smith and others.
The Letters Page: A Literary Journal in Letters
Issue 5: Protest, spring 2015. Ed. Jon McGregor.
Print and downloadable anthology of letters run by the School Of English, University Of Nottingham. Features Andrey Kurvov, Melissa Harrison, Emma Chapman plus others. Ben Myers' work is an untitled letter from the Scottish borders and a hand-drawn map and salmon illustration. (The above image is not the featured issue).
Bristol Short Story Prize Anthology: Volume 7. 
2014.
Anthology featuring shortlisted stories in 2014 competition. Includes the story 'A Peacock, A Pig'.
Publisher/writer Scott Pack reviewed the story on his blog Me And My Big Mouth:
"A bit of a stunner, this one. It reminded me of Kes, but with a pig. It may actually be a bit of a masterpiece. 
A young boy lives with his mother on their farm. One morning he accepts a piglet from one of his mother's male visitors: 'Tell you Mam it's payment.' He grows quite attached to it. But the girl he fancies as school prefers peacocks. Isn't that always the way? That won't stop him though. If she likes peacocks then a peacock she shall have.
Myers manages to juxtapose scenes of grim Northern landscape and earthy reality with moments of romance and beauty:
"There is a girl. A classmate whose freckles make him feel dizzy. She is not the prettiest girl or the most popular girl or the cleverest but she is the nicest girl because she let him hold his hand. For a few fleeting moments one breaktime when no-one was looking she and the boy made a connection."
The first half of the story is pitch perfect. It sets things up in terms of tone and plot. The second half, though, is what takes this into modern classic territory.
Dark and inevitable and with one of the finest last lines I have read. It is fucking heartbreaking. The best short story I have read in quite a while. And I read loads of the buggers.
You probably won't be able to write a story as good as this but if you fancy giving it a go the 2015 Bristol Short Story Prize has just opened its imaginary doors…."
Rating: *****  (5/5)

The Folk Song Singer / Los Desaparecidos
Gallery Beggar Press. 2014.
Downloadable double A-side for the Galley Beggar Singles Club. The Folk Song Singer won the Society Of Authors' Tom-Gallon Prize.
Here is where you can buy them:
The Folk Song Singer
On a stormy night in London a music journalist interviews a reclusive female folk singer still living off the royalties off her one hit single in the 1970s. Over too many drinks she begins to drop her guard and as thunder cracks over the city, what started out as confrontation soon turns into something else entirely…
Los Desaparecidos
At a resort in Mexico a young English couple meet a wealthy ex-pat who relates a tale of politics and intrigue in the international oil business. As their holiday progresses the couple find themselves pulled back into a dangerous past that appears to be catching up with this mysterious stranger.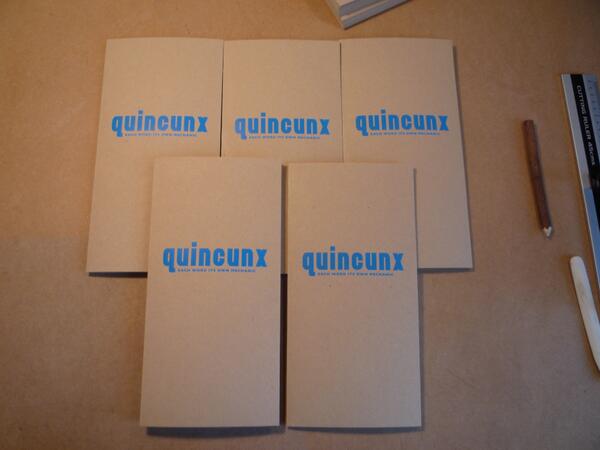 Quincunx
Tangerine Press. 2014.
One-off chapbook journal of new poetry. Features the poem 'Infinite Night'.
Other writers featured include Gerard Malanga, Heathcote Williams, Joan Jobe Smith, Clint Margrave, Edward Lucie-Smith, Steve Ely, Billy Childish,  Fred Voss, Charles Plymell plus more..
32 pages. Handsewn. Recycled 325gsm Cairn Almond stiff card covers; front cover has 'Quincunx' signature hot foil stamped in blue ink. Limited to 50 numbered copies. SOLD OUT.
Silver: An Eclectic Anthology Of Poetry & Prose
Silver Birch Press. 2012.
Edited by Joan Jobe Smith ad Melanie Villines. A collection of poetry, short stories, novel excerpts, stage play scenes, and essays. Features Ben's poems 'Your Breath Comes Across The Pillow Like A Savannah Breeze', 'And Now The Internet Is Haunted By Digital Ghosts' and 'Shopping List Rain'.
Invitation-only anthology is dedicated to renowned Beat poet Jack Micheline (1929-1998). Other featured writers include Walter De La Mare, Gerald Locklin, Anne Menebroker, Jack Micheline, Adelle Stripe, Fred Voss, Tim Wells, Pamela Miller Wood and more.
The Beat Anthology
Blackheath Books, 2010.
Edited by Sean McGahey. Features work by Chris Killen, Steve Finbow, Darran Anderson, Joseph Ridgwell and others. Includes Ben's story 'A Stone Statue In The Future'.
Dwang #2
Tangerine Books. 2010.
74 numbers, 26 lettered. SOLD OUT. Contributors include Jenni Fagan, Geoff Hattersley, Joseph Ridgwell, Adelle Stripe, Rob Plath, Steve Ely, Brian McGettrick, James Kelman and others, plus photos by Richard Long. Features Ben's poems 'Logjam', 'January 3rd' and 'Illicit Liason'.
Caught by the River: A Collection of Words on Water
Cassell, 2009. Hardback and paperback.
"This evocative anthology of the best new nature writing is presented in a collection of essays on some of our favourite rivers".  Contributors include Gavin Pretor-Pinney, Roger Deakin, Jon Savage, Derek Jarman, Irvine Welsh, Bill Drummond, Edywn Collins, Alice Oswald, John Niven, Jarvis Cocker, Chris Yates. It features Benjamin Myers' story 'The Dirt Waterfall'. More info here.
Dwang #1
Tangerine Books. 2009.
100 numbered copies, 26 lettered. SOLD OUT. Features work by William Wantling, Dan Fante, Douglas Blazek, Billy Childish, Charles Plymell, Salena Godden, Steve Richmond, Gerald Locklin, Voss, Tim Wells,  A.D. Winans and many poems. Features Ben's poems 'She's So New York' and 'The Lone Rastafarian'.
Mineshaft #24
Minesdaft, 2009.
Features work by Charles Bukowski, Robert Crumb, Sophie Crumb and poems by Brutalists (Adelle Stripe, Tony O'Neill and Ben Myers).
Love Hotel City
Future Fiction, 2009.
Edited by Andrew Stevens. Features Steven Wells, Paul Ewen, Steve Finbow, Ken Hollings, Lee Rourke and includes Ben's story 'The European'.
Spam Anthology.
Vértice 1925, 2007.
Edited by Morgan Hurley (ed). Features several 'spam' poems.
The Flash
Social Disease, 2007.
Edited by Peter Wild. Features dozens of writers including Rick Moody, Nicholas Royle,  Jonathan Lethem, Michel Faber and many more. All proceeds to Amnesty. Also includes Ben's short story 'Fish-pie Wednesday'.
Online only. 2007-2008.
I, Axl is a cycle of Homeric prose poems documenting the life of rock star Axl Rose, from childhood to the Los Angeles hair metal scene of the 1980s through to global stardom and his prolonged exile. It ran as an online blog. Click the title to view.
3:AM London, New York, Paris.
Social Disease, 2008.
Edited by A. Stevens. Features work by Niven Govinden, Evie Wyld, Lee Rourke, Toby
The Edgier Waters: 5 Years of 3:AM
Snow Books, 2005.
Edited by A. Stevens. Features work by Billy Childish, Mike Watt, James Sallis, Thurston Moore, Tony O'Neill, Bruce Benderson and more. Includes Ben's short story 'The Missing Kidney'.
The Rue Bella.
Various issues circa 1999-2001. Edited by Geoff Bird. A great anthology that featured work by Brian Patten, Ruth Padel, John Kinsella, Benjamin Zephaniah, Michael Horovitz, David Rose and many of Ben's earliest poems.
***
The Reater #4
Wrecking Ball Press, 2000
Features Gerald Locklin, Geoff Hattersley, Roddy Lumsden, Pete Knaggs and many, many more. Stories and poems by Ben Myers. Also comes with a free CD.
***
The Reater #3
Wrecking Ball Press, 1999
Features Brendan Cleary, Geoff Hattersley, Roddy Lumsden,  Joan Jobe Smith,  Fred Voss, Gerald Locklin, Simon Armitage, Charles Bukowski and the first ever published stories and poems by Ben.